Collaborate with us to bring your unique ingredient ideas to life - from concept to market, from R&D to brand development and beyond.
Steps To Creating The Next Breakthrough Ingredient:
Book a consultation
to discover how we can help
Collaborate with us
to create something truly unique
R&D and pilot work
to test stability and viability
Scale-up & commercialization
to bring this idea to market quickly
Collaborate on Your Ingredient Needs
Work with leading formulators and researchers from across the globe to create your own branded ingredient. NNB has developed numerous groundbreaking ingredients and brought them to market. We invite you to discover Ingredientology, powered by NNB, and to partner with us to bring your exciting concept to life.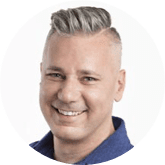 Shawn Wells
MPH, RD, LDN, FISSN, CISSN
Nearly a decade ago, I began working with Kylin, the owner of NNB. At the time, I was formulating for 8 and 9 figure brands in the industry and had earned a reputation in the industry as the "World's Greatest Formulator". I had accumulated over 100 suppliers globally in my Rolodex. After 1 year of working with Kylin and seeing how he consistently met specifications, provided accurate documentation and delivered ingredient requests quickly ( incredibly fast response times to any questions), I began to rely heavily on him and his team. In the rare circumstance that he couldn't deliver on something, he would immediately tell me and not waste any of my time...even going so far as to tell me who could supply my desired ingredients. In time, I went to NNB first for everything. NNB has earned my trust with years of hard work and consistent, quality results. Taking the relationship further, I started approaching NNB about new ingredient ideas...within 2 weeks I would receive an ingredient in my hands the world had never seen. This was exciting to a biochemistry loving dreamer like me! I recently decided to directly collaborate with the team on growing the Science Advisory Board, creating new and novel ingredients , and refining their global strategy. It is my goal to add to their ability to exceed expectations and deliver the best ingredients in the world! Read More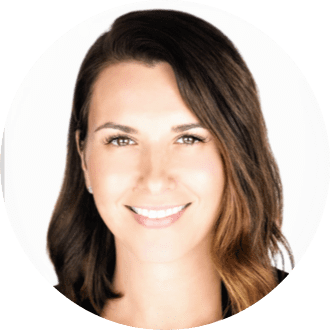 Jaime-Lee Fraser
Business & Brand Strategist
Award Winning Business Growth Expert
When partnering with global business leaders and companies there are many factors I consider - their professionalism, solution-focused approach, their vision and passion to make a human impact along with the opportunity for growth. Meeting Kylin, Feng and the NNB team validated that on many levels. Firstly their authentic and warm approach and their accomplishments to date with new technologies and branded ingredients they have brought to market. Partnering with the NNB team and supporting their growth across the globe is an exciting opportunity for all involved as we continue to partner with reputable manufacturers and innovative nutritional companies bringing ideas to life - we really are positioned in a unique place. I personally have a deep focus and passion for human performance & business growth potential and working with Kylin, Feng & Shawn to brand and market specially curated ingredients as NNB lead the way, is a rewarding experience. Read More
Our Technologies
How We Create Your Ingredients
Fermentation Technology
An alternative to synthetics with harsh extraction solvents, fermentation is a breakthrough, natural and eco-friendly process.
Enzymatic Conversion
Employing the use of highly specific bioactive enzymes, enzymatic conversion technology efficiently creates molecules in a green, safe and controllable manner.
Plant Extraction
High-tech and economically efficient, plant extraction technology draws out natural bioactive compounds present within botanicals.
Organic Synthesis
Using "green" chemistry, organic synthesis allows for the creation of ingredients through a controllable and environmentally friendly process.
Our Processes
How We Improve Your Ingredients

Powderizing (Plating)

Bioavailability Enhancement

Stability & Protection

Molecular Bonding & Salts

Solubility Enhancement

Taste Masking & Flavoring

Particle Sizing & Density Adjustment